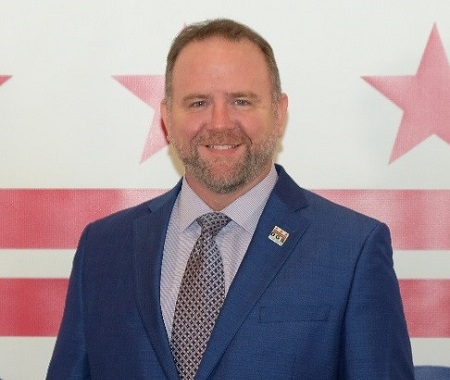 Mr. Bruce is a career law-enforcement, security and intelligence professional with nearly three decades of public service at the municipal, state and federal levels. He retired from federal government service as a Supervisory Federal Air Marshal with the Department of Homeland Security, and previously served as a local police officer and state narcotics investigator in Arkansas. His assignments within the Federal Air Marshal Service (FAMS) included Officer of the Director (ASAC Public Affairs), Training Management Division, and Director of FAMS Mission Operations Center overseeing one of the largest 24/7 communications and operations centers in the DC metro area.
He is a veteran of the U.S. Army and has served as both a senior Non-Commissioned Officer and Commissioned Officer, currently assigned as a Military Intelligence Officer in the Army Reserves.
He served as the Deputy Associate Director for Security for Department of General Services from June 2018 to November 2018 prior to assuming the position as Associate Director for Security. Prior to joining DGS, he was interim CEO of Impavidus Security Group, Inc. where he established sound business practices and processes for the company, as well as provided subject matter expertise for international development and security contracts.
Mr. Bruce has a Master's degree in Public Administration from the University of Baltimore and a Bachelor of Science degree in Information Systems Management from the University of Maryland.