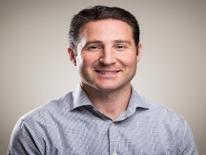 Jared Lang oversees the Sustainability and Energy Division which is responsible for integrating sustainability and energy efficiency into the District-owned building portfolio. The Sustainability and Energy Division supports the District's many agencies in the implementation of renewable energy installations, energy and water upgrade projects, utility payments, energy use tracking, and innovation in green building.
Prior to working with District government, Mr. Lang was Assistant, Vice-President of Sustainability at the National Housing Trust. While there, he led the integration of sustainability and renewable energy into affordable housing projects. He created and built NHT Renewable, a business that is nationally- recognized for the design, finance, installation, and operation of solar on affordable housing. He was also a program manager for the National Association of Counties' Sustainability Programs where he consulted to local officials on strategies for integrating sustainability into their building portfolios. He was also a Sustainability Consultant with AECOM, assisting developers in navigating the green building process.
Jared holds a bachelor's degree from the University of California, Santa Barbara and a Master's in City Planning from the University of Pennsylvania, with a certificate in Real Estate Development from the Wharton School.
Contact Email: [email protected]