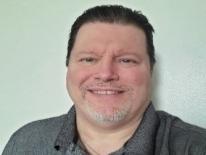 Ralph McLean is the Acting Associate Director for the Protective Services Division. He holds the rank of captain from the Metropolitan Police Department and served the department for 37 years. At MPD, he was assigned to the Narcotics & Special Investigations Division as the Assistant Division Commander.
During his career, Captain McLean served in six of the seven District of Columbia police districts, as well as the Special Operations Division on three separate occasions. As a captain, he served as the Executive Officer for Patrol Services South, the Deputy Director of the Metropolitan Police Academy, the Commanding Officer of the Internal Affairs Division's Internal Investigations Branch, the Commanding Officer of the Internal Affairs Division's Force Investigations Team, and has worked on promotional testing multiple times with the MPD's Testing and Assessment Branch.
While a lieutenant, Captain McLean served as the Commanding Officer of the Metropolitan Police Department's Harbor Patrol and was the city's Harbormaster for two and a half years.
Captain McLean has been the recipient of the MPD Meritorious Service Medal, the Achievement Medal, and the Captain of the Year Award, as well as being named the Patrol Services South Employee of the Year.
Captain McLean holds a Bachelor of Arts degree in Criminal Justice from the University of Maryland, and a Master of Science in Management from Johns Hopkins University.
Contact Email: [email protected]