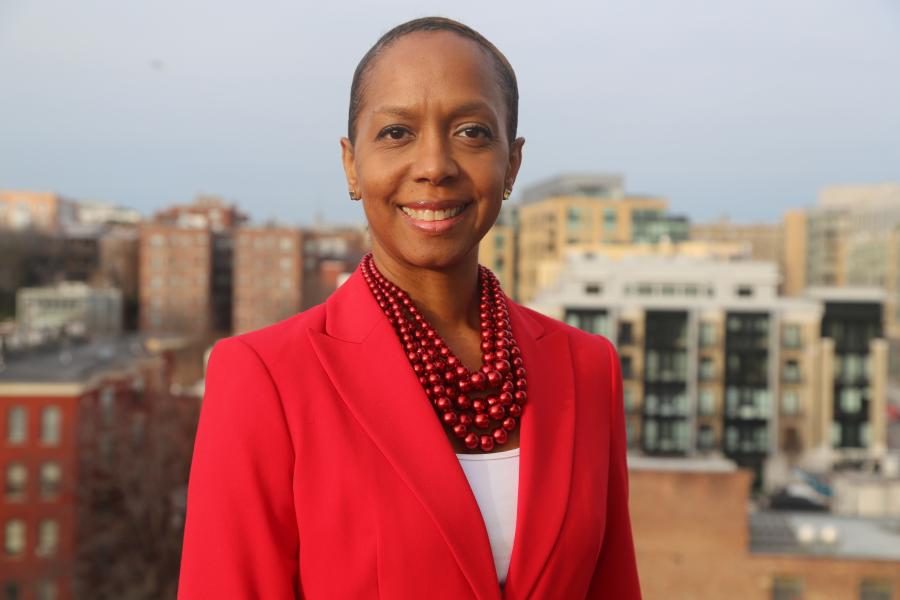 Camille Sabbakhan has more than 19 years of experience as a local government attorney and real estate professional.
Ms. Sabbakhan serves as the General Counsel for the Department of General Services (DGS) where she has management responsibility for all legal services for the agency and provides advice regarding all aspects of agency operations. In this capacity, Ms. Sabbakhan has drafted, reviewed or approved hundreds of contracts ranging from real estate matters to human resources. She provides supervision and direction to a staff of attorneys in all legal matters related to a diverse real estate portfolio ranging from offices, schools and parking garages, to police precincts and warehouses; and consisting of more than 30 million square feet of leased or owned space and 700 facilities.
Ms. Sabbakhan previously served as General Counsel for the Department of Real Estate Services (DRES) and the Office of Property Management (OPM).
Prior to joining the District of Columbia in 2007, Ms. Sabbakhan served as a local government attorney in Virginia for ten plus years where her primary areas of representation included real estate matters, tax foreclosures, economic development and building/environmental code enforcement. In addition to a Juris Doctor, Ms. Sabbakhan also holds an undergraduate degree in architecture from the University of Virginia and a Master's degree in urban planning from Virginia Commonwealth University. Ms. Sabbakhan resides in the District with her husband and two daughters.​