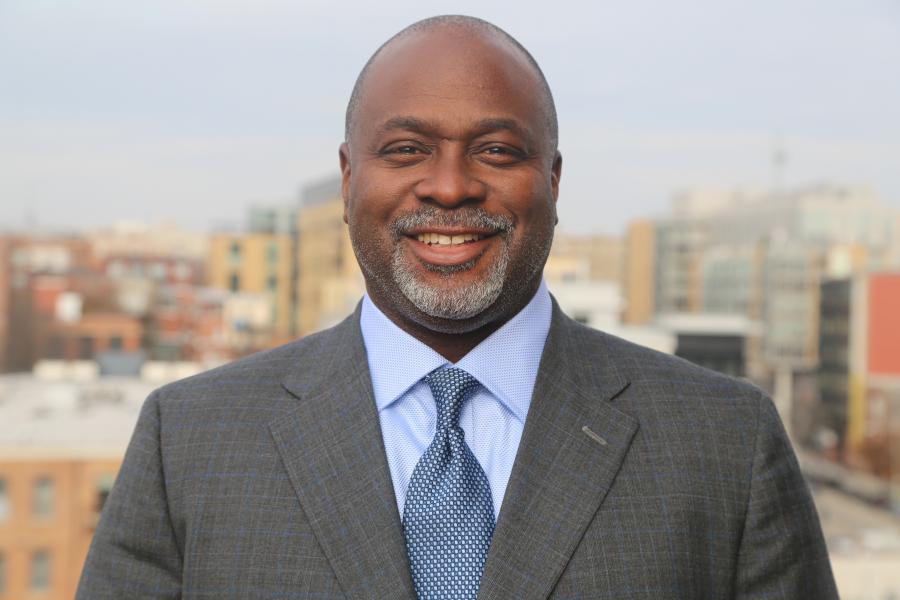 Spencer Davis is a seasoned construction and facilities maintenance executive with more than 27 years of experience in both the public and private sector. Mr. Davis has worked at the Department of General Services ("DGS") in senior leadership roles during two separate periods: 2008-2011; and 2015 to present. Recently, he was appointed to serve as the Chief Operating Officer of DGS, and continues to serve as the Deputy Director of Facilities Management until his successor is appointed.
In his capacity as Chief Operating Officer, Mr. Davis is responsible for overseeing the business operations of each of DGS' Divisions (Facilities Management, Capital Construction, Portfolio Management, Protective Services, Energy & Sustainability and Contracts & Procurement) to ensure that they are aligned with DGS' mission and performance goals. Mr. Davis is responsible for managing DGS' engagement of potential public-private partnerships.
During both tenures at DGS, Mr. Davis' notable accomplishments include:
Overseeing, and improving both the efficiency and performance of city-wide snow and ice removal operations at all DGS properties (without interrupting mission-critical operations at DC Police, Fire and EMS stations during snow events);
Coordinating strategic planning exercises among the Facilities Management Divsions' various operating groups, and establishing/monitoring both performance and budgetary/spending goals,
Developing and successfully implementing enhanced operational processes and procedures aimed at improving customer satisfaction, reducing costs, mandating contractor performance requirements, and maximizing the value of DGS' real property portfolio,
Procuring and successfully implementing "SalesForce", an online work order management system, enabling DGS to now track inventory, oversee city-wide facilities work order request, and monitor contractor's costs and performance, and
Implementing DGS' transition to a "consolidated maintenance" contracting approach for its Municipal Buildings and Public Schools.
Prior to joining DGS, Mr. Davis served as Senior Principal Consultant at Black Swan Consulting, LLC where he managed a wide range of construction management projects in the industrial, commercial and residential markets. Mr. Davis work included providing construction expertise in areas of design, construction and project commissioning. Prior to Black Swan, Mr. Davis served as the Deputy Administrator for the Facilities Management Division of the DC Office of Property Management, a predecessor of DGS. In this role, Mr. Davis managed an annual budget of $27M and oversaw all facilities management operations for more than 120 District government owned or leased properties.
Finally, Mr. Davis accumulated substantial construction related experience at Clark Realty Builders as an Assistant Project Executive where he was responsible for directing the daily operations of a $440M military housing project involving site construction, building management, and facility maintenance for 17 subdivisions. Prior to Clark Realty Builders, Mr. Davis was a Senior Project Builder at Paragon Builders (in Orangeburg, SC) and his own contraction company, S. Davis Construction, where he accumulated valuable construction experience in the areas of project cost analysis, materials management, subcontractor selection and management, safety management, project presentations, and site preparation.
Mr. Davis studied Mechanical & Electrical Engineering at Orangeburg Technical College (Orangeburg, SC), and currently lives in Ward 1 in Washington, DC.