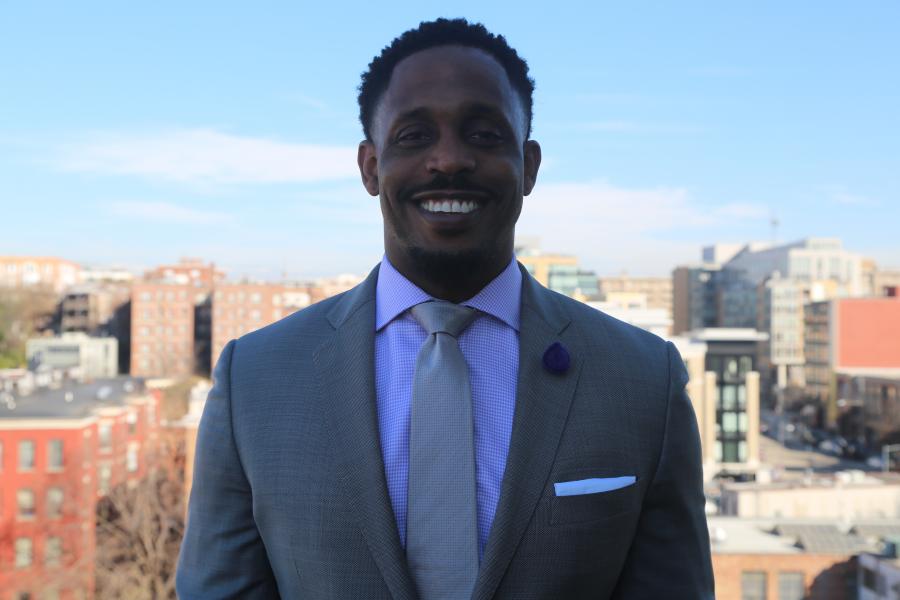 Yohance Fuller is a seasoned finance and real estate executive working with broad experience in strategic negotiations, project management, commercial and residential development, budget and operations, and asset management. Over the past decade, he has developed an expert understanding of public private partnerships, real estate and community development projects. He uses this expertise to champion initiatives that positively impact the residents of Washington, DC.
Yohance has built strong relationships across sectors and leverages his network to forge new partnerships. A continuous focus on solutions, a willingness to go above and beyond and a thorough, detailed approach have helped Yohance earn the respect of his colleagues while forging numerous fruitful collaborations. Yohance believes in the power of real estate to positively transform communities.
Prior to joining the Department of General Services, Yohance served as the VP of Development and Asset Management and a member of the Executive Management Team of a boutique real estate development firm in Washington, DC. In this capacity, Yohance had management and oversight of the firm's commercial portfolio and acquisitions, development projects and personnel. He also assisted the company with financial analysis and capital raising efforts.
Yohance also served in various leadership roles in District government – both at the agency level and within the Executive Office of the Mayor. His diverse roles include Principal Deputy Director for the Department of the Energy and the Environment (DOEE), Program Manager with the Office of the City Administrator (OCA) and Project Manager with the Office of the Deputy Mayor for Planning and Economic Development (DMPED). Prior to working for the Government of the District of Columbia, Yohance served as a Vice President with Citibank's affordable housing lending arm. He began his career with Deloitte as a Management Consultant in New York, NY.
Yohance holds a Bachelor of Science degree in Management from Rensselaer Polytechnic Institute and a Master of Business Administration degree with a concentration in Finance and Real Estate Development from the SC Johnson College of Business at Cornell University.