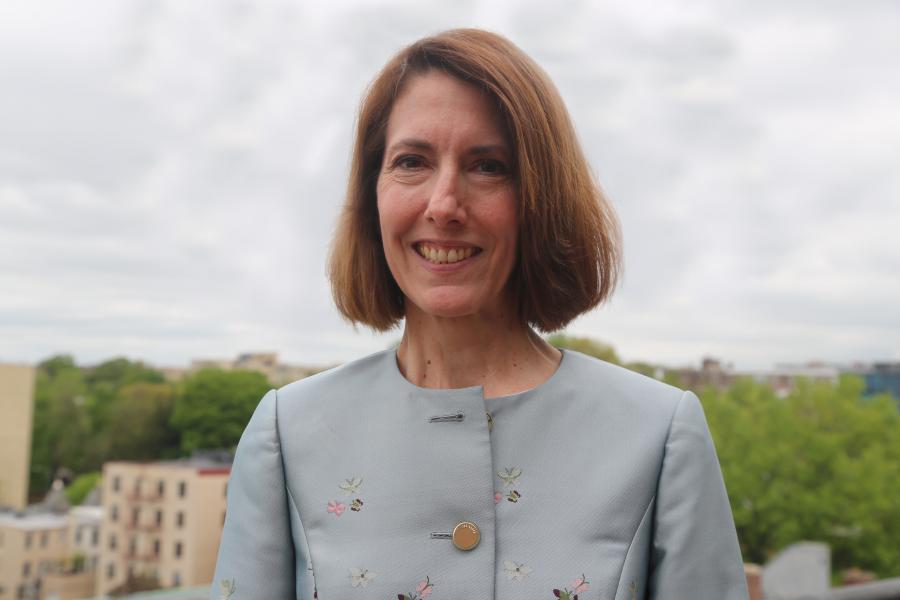 Angela Gray serves as the Department of General Services' (DGS) Chief Administrative Officer (CAO). As the CAO Ms. Gray provides oversight to resource allocation, finance, contracting and procurement, human resources, information technology, and fleet/logistics.
Ms. Gray has more than twenty-five years federal, state and local public sector experience focused on innovation, strategy and policy development, financial and budget oversight, economic development, transportation, and public safety.
From 2013 to 2017, Ms. Gray served as the Chief Executive Officer for the Richmond Metropolitan Transportation Authority (RMTA), an independent authority and political subdivision created by the Virginia General Assembly to serve the Richmond metropolitan area. RMTA's charter allows for the construction, ownership and operation of the tolled expressway system, parking decks, coliseums and arenas and a minor-league baseball stadium as well as facility maintenance of Richmond's Historic Main Street Station.
Ms. Gray previously served with the District Government during two previous stints. From 2007 to 2013, Ms. Gray served as budget officer for the District's Department of Transportation (DDOT), where she was responsible for the planning, development, execution and monitoring of a $110 M annual operating budget and $250 M annual capital budget, in addition to direct oversight of the annual Highway Trust Fund Prospective and the annual subsidy to WMATA. From 2000 to 2003, Ms. Gray served as in the Office of Budget and Planning for DC Government, supervising agency budget formulation, analysis and execution for Health and Human Services, Educational agencies, and Public Safety and Government Operating agencies.
Prior to the District Government, Ms. Gray worked as a Chief Administrative Officer for the City of North Adams, MA, where she had oversight of procurement of water/wastewater and recycling, municipal lease agreements, as well as planning, zoning and economic development. Additionally, Ms. Gray served on the Airport Commission, Historical Commission, and Library Building Commission.
Ms. Gray holds a master's in public policy and administration from Texas State University; an MBA from Georgetown University and ESADE International School of Business at the Ramon Llull University; and a bachelor's in business management from Park University.