In accordance with Procurement Practices Reform Act (PPRA) and in an effort to promote transparency, the Department of General Services ('the Department') posts contract award data beginning in fiscal year 2016.
Fiscal Year 2016 Contract Actions
In fiscal year 2016, approximately 1,862 purchase orders were executed to new and existing contracts as of September 30, 2016. Of that amount, 355 were small purchases[i] with a dollar threshold of up to $100,000. The majority of contract action involved executing new contracts, issuing task orders against existing contracts, and exercising option years of previously executed contracts.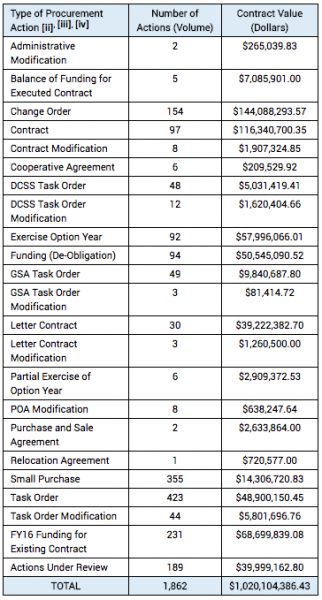 TABLE 1: Procurement Action Volume by Type of Procurement Action
Please direct questions regarding contract award data to Olivia Warren, Program Analyst at (202) 727-2800 or [email protected].
---
---
View DGS Contract Awards:
[XLS]

This document is presented as Microsoft Excel. If you are unable to open the document,

download the viewer

.