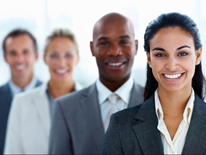 The Workforce Incentive Program (WIP) has been created to increase participation of District residents on capital projects. It is designed to increase District resident participation in pilot projects from the existing 22 percent of workers to 35 percent or more of hours worked.
WIP incentivizes contractors and subcontractors to increase hiring of District residents by:
Providing the general contractor an incentive of up to 5 percent of its fee for achieving District-resident hiring targets established as part of its Guaranteed Maximum Price (GMP) for the project; and
Providing subcontractors an incentive payment equal to 10 percent of payrolls that are paid to District residents on the project.
Contact
Department of General Services
Reeves Center
2000 14th St., NW, 5th floor
Washington, DC 20009
Phone: (202) 727-9771
Related Information