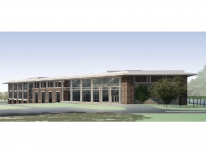 Project Overview
This project will involve demolition of the Brookland Elementary School building built in the 1960's (which closed in 2008) to make way for a brand new middle school building with a focus on world languages and arts-integrated learning.
The new school will be 100,000 sq-ft to accommodate 540 students and include a full-size gymnasium, specialized performance and practice spaces, and a media center in addition to standard classroom and office space. In addition, there will be a cluster of classrooms dedicated to world languages and an outdoor learning area atop the gym to serve as an alternative space for learning and socializing.
The project will be completed in time for the 2015-2016 school year.
Project Details
Brookland Middle School Modernization Project (Includes Turkey Thicket)
Location: 1150 Michigan Ave, NE
Ward: 5
Overall Project Budget: $58.5
LEED Level: 04-Gold Certified
Design-Build Team: SKANSKA
Project Status: Exterior upgrades on-going
Completion Date: School - Complete open to students Aug 2015 - Exterior Upgrades - Fall 2015
Project Manager: Michael Quadrino
For questions about enrollment, please contact the DC Public School enrollment specialist at
[email protected]
or call (202) 478-5738.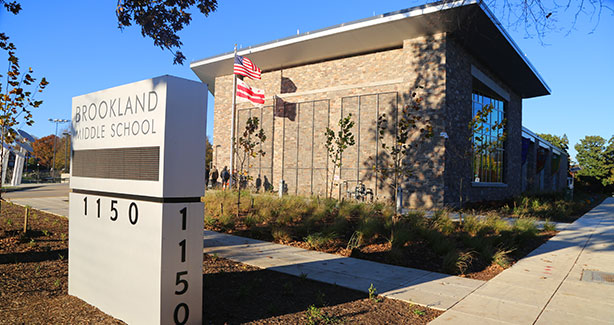 Construction Progress as of July 2014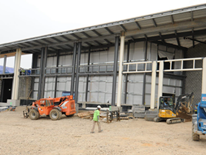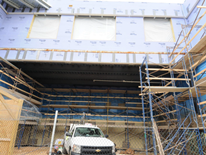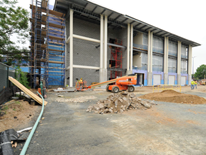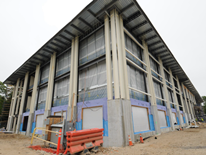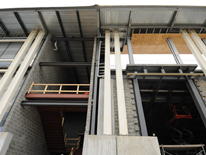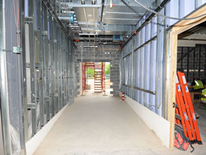 Featured Presentation
Brookland Middle School Project - ANC5 Community Meeting Presentation April 23, 2014
Related Information