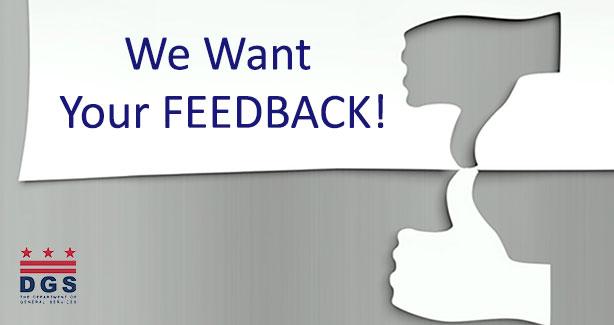 The Department of General Services is thankful for the input and support we receive from our community members and stakeholders who share our commitment to elevating the quality of life in the District. To ensure we continue to create the best outcomes for the District and its residents and visitors, we are pleased to announce the release of our new survey and feedback form.
Available here and on the homepage, we hope you take the time to let us know what projects you are interested in learning more about, tell us how we are doing and sign up to receive updates about the things that matter most to you.
We look forward to your continued feedback and ask that you please share this with anyone else in your community who is interested in the ways DGS works to improve our city.