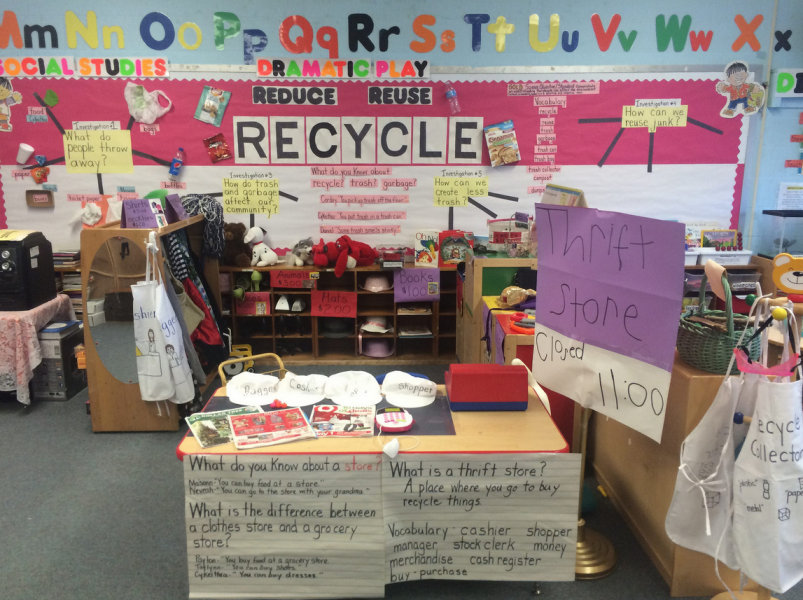 Celebrating DCPS Recycles! Success Stories! | By: Simone Andrews, DGS Senior Web Editor
The DCPS Recycles! Program has a lot to celebrate from 2015. From launching new cafeteria recycling programs to participating in the FIRST LEGO League 2015 Trash Trek Challenge, DCPS Recycles! left a blazing trail when it comes to getting ahead in the recycling game. Check out 3 of the exciting success stories from this past year!
With support from administrative, operational, and educational staff, Langdon Elementary School (Ward 5), Seaton Elementary School (Ward 6), Oyster Adams Bilingual School (Adams campus) (Ward 3) launched their cafeteria recycling programs. Langdon's student green team helped to train their peers about what items to sort into which bins.

Students from Walker-Jones Education Campus (Ward 6), Langley Elementary School (Ward 5), Powell Elementary School (Ward 4), and H.D. Cooke Elementary School (Ward 1) participated in the FIRST LEGO League 2015 Trash Trek Challenge. Both Langley ES and Walker-Jones EC made it to Nationals! As part of the challenge, H.D. Cooke ES and Powell ES invited "recycling experts" to their classes. Beth Gingold from DCPS Recycles! visited H.D. Cooke students & Ms. Luckey, Powell's head custodian, spoke to Powell students. Remember, the custodial staff is a great resource on recycling!

Houston Elementary School (Ward 7) Early education teachers use the Creative Curriculum to teach pre-K students about recycling. They outfitted their classroom with "thrift stores" to teach students about reusing everyday household items. Check out pictures of their pre-K classrooms.

To read about all the other success stories from 2015, please read the DCPS Recycles! Newsletter!