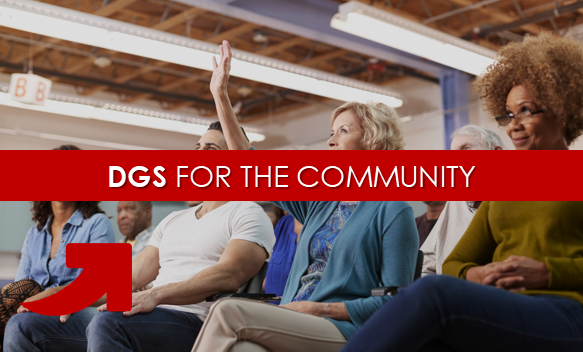 DGS Community Engagement
For Advisory Neighborhood Commissioners and Community Stakeholders
The Department of General Services (DGS) is committed to maintaining open communication and support for the community, Advisory Neighborhood Commissions (ANCs), and the Council of the District of Columbia to Engages constituent groups and gather feedback about the services, activities, opportunities, problem-solving processes and decision making of DGS.
DGS's Community Engagement Team organizes, assesses, and addresses community and ANC requests, informing ANCs and communities on the status of DGS construction projects, programs, and facility-related requests, bridging the gap between the Agency and the community.
Also, the Community Engagement Team identifying strategic and routine actions to build community support for the District's transportation infrastructure projects and program initiatives.
For support, please contact Wayne Gore, the DGS Community Engagement Specialist.
Wayne Gore
Community Engagement & Outreach
Phone: 202-717-4228
Email: [email protected]
Related Helpful Links