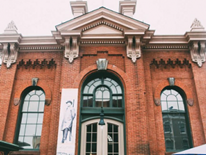 Eastern Market is Washington, DC's oldest, continually operating, public fresh food market. Located in the heart of the historic Capitol Hill neighborhood, Eastern Market is DC's destination for fresh food, hand-made arts and crafts, and community events. For over 150 years, Eastern Market has served as a community hub, connecting neighbors, families, and visitors.
In 2007, Eastern Market suffered a devastating fire. The following day, the Mayor pledged to rebuild the damaged market and restore its historic architectural features. DGS (formerly known as DRES) led the rebuilding efforts and Eastern Market reopened to great fanfare in June 2009.
Today, Eastern Market is managed on an interim basis by DGS.
To visit the Official Eastern Market website for more information, click here
Hours of Operation
Monday: CLOSED
Tuesday to Friday: 9 am to 5 pm

Eastern Market
225 Seventh Street, SE
Washington, DC 20003
Phone: (202) 698-5253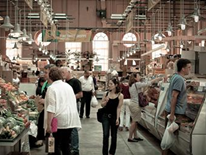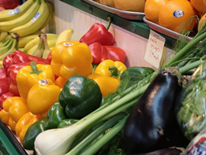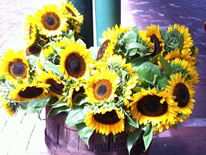 Visit Eastern Market online at: