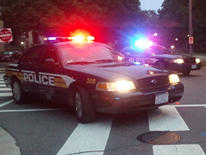 The District of Columbia Protective Services Division (PSD), is the police force responsible for law enforcement activities and physical security of all properties owned, leased or otherwise under the control of the Government of the District of Columbia.
The DC Protective Services Police Department was officially created in 1973, when the Government of the District of Columbia was granted Home Rule from the US Congress. At that time, officers from the Federal Protective Service (FPS) were transferred to the DC Protective Services Division of DGS, and given the responsibility for areas designated as under the control of the local government.
How do I Request Special Events and Memorandum of Understanding (MOU) Events Security?
Protective Service Division's Request for Special Events and MOU Request Forms have been revised to reflect the current changes that have occurred recently in PSD operations:
Email all completed Special Event Requests and MOU Event Requests to:
Attention: Paul Abrahams; Supervisory Contract Compliance Monitor, and CC: Martin Collins; Captain Collins
Please follow these key steps to begin processing your request:
Notify PSD (in writing) at your earliest convenience for a

Special Event Request

(no later than 5 business days prior to an event) and an

MOU Request

(no later than 30 business days prior to an effective date), and PSD will promptly respond to your request.

Open the form that is applicable to the nature of PSD services required, and fill-out the form/applicable.

Note: The Associate Director's info is now pre-filled.

Be specific about the Armed or Unarmed SPO or SO.

Indicate the number of day(s), dates and hours.

The authorized signer, after filling-out and signing the form - prints, signs and then emails a scanned copy to:
Once your signed document is received, PSD will commence processing your request.
Note: Incomplete submissions cannot be processed; it only delays the workflow.
Security Presentations
The PSD has also created presentations to educate District government employees on basic safety scenarios such as workplace violence and is responsible for managing and providing security at District owned and leased properties.
Contact Information
For emergencies, please dial 911. All non-emergency calls can be directed to the Mayor's Citywide Call Center at 311.
District employees can also visit PSD offices at:
PSD Headquarters
64 New York Avenue, NE
5th Floor
Washington, DC, 20002
Central Communications Center
64 New York Avenue, NE
5th Floor
Washington, DC, 20002
Related Information