Tuesday, December 2, 2014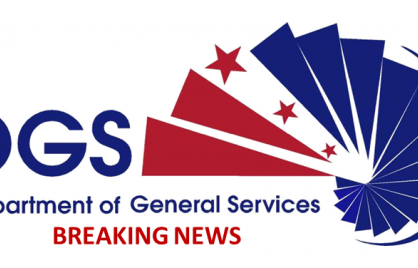 DC Department of General Services (DGS) started the 2nd Annual Sprint to Savings Energy Competition, which aims to reduce energy use by engaging DC Public School students and changing behavior.
Yesterday marked the start of the 2nd annual Sprint to Savings energy competition held by the Department of General Services (DGS) Sustainability and Energy Division. Twenty six (26) DC Public Schools are competing in the five week competition, which aims to reduce energy use by engaging students and changing behavior. The innovative program is a partnership between the DC Government, US Green Building Council National Capital Region Chapter and DC Sustainable Energy Utility.
At a kick-off event hosted by last year's winner Langley Elementary School, the Associate Director of Sustainability and Energy Division of DGS, Mark Chambers announced a $50,000 investment prize for the winner. The funding will go towards an energy efficiency project at the school with the greatest electricity reduction over the five week competition. The DC Sustainable Energy Utility has pledged $20,000 and DGS will provide the additional funding. "Through competition, we've created a fun way to get teachers and students excited about saving energy. The competition fosters energy awareness and teaches good behaviors—behaviors students take home with them," remarked DGS Director Brian J. Hanlon. Mark Chambers added, "In our partnership with the USGBC – National Capital Region Chapter, we've leveraged the experience of nearly 50 building experts to support our schools. This extends our reach and exposes students to local professionals in an ever expanding green economy."
The US Green Building Council's National Capital Region office was also recognized at the event. The USGBC-NCR recruits energy and building professionals to serve as volunteer mentors. To date, nearly 100 volunteer professionals have worked with the students and school staff, educating them on conservation techniques and identify costs saving opportunities.
This year's competition will have five categories. The school that reduces its consumption over the five week period compared to its own baseline will be the overall winner. In addition, there will be awards in the following four categories: three week period from December 1-19 when school is in session ("SuperSaver"); two week period over winter break ("Winter Shut down"); the school with the lowest energy use per square foot annually ("most efficient"); and the school with the most innovative approach to energy conservation ("Creative and Innovation"). Schools will be able to monitor their progress during the competition through a near real-time leaderboard available on the competition website: http://www.DCGreenSchoolsChallenge.com.
"We are proud to partner with the Department of General Services on the DC Green Schools Challenge again this year," said John Supp, Director of Account Management for the DC Sustainable Energy Utility (DCSEU). "By challenging students to use energy more wisely at school, they'll develop energy-saving habits that will benefit them and their families for years to come. The DCSEU is proud to contribute financially to the long-term energy efficiency goals for our DC schools"
"Our volunteers are excited to participate in the Sprint to Savings Challenge again. It gives them a unique opportunity to apply the skills and expertise from their day jobs as architects, engineers, contractors, etc. to make a difference in their local community," said Emily English, Executive Director of the U.S. Green Building Council's National Capital Region Chapter (USGBC NCR). "We are looking forward to seeing the creative ideas the Green Teams come up with for this winter's competition. Our long-term goal is to see every child in our region have access to healthier and more sustainable places to live, learn and play."
The Department of General Services' Energy and Sustainability Division is creating one of the most efficient and sustainable portfolios of real estate in the United States, ultimately saving DC taxpayers $100M over the next decade. During 2014, the Division's focus is to reduce costs while de-risking and de-carbonizing energy supply, increase recycling rates in DCPS and promoting forward-looking urbanism that improves health outcomes for city residents.
About the Department of General Services
The mission of the Department of General Services is to elevate the quality of life for the District with superior construction, first-rate maintenance and expert real estate management. By building and maintaining safe and green state-of-the-art facilities which foster economic growth and elevate educational environments, our trusted and skillful employees create modern and vibrant communities across all of the District of Columbia.