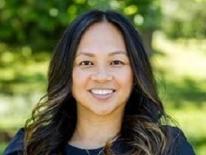 With over 15 years of experience, Danielle Meadors currently serves as the Deputy Chief Operating Officer (Deputy COO) for the District of Columbia's Department of General Services (DGS). Known for her loyalty, consistency, and "getting things done," approach, Danielle serves as crucial support personnel to both the Agency Director and Chief Operating Officer (COO). In this role, she is responsible for the day-to-day management and oversight of human resources, communications, legislative affairs, performance management, CBE compliance, fleet & logistics, and special projects.
Danielle first joined DGS in 2016, and from her time as a Resource Allocations Analyst and Special Assistant to the COO, Danielle gained a unique understanding of DGS's budget, programs, and initiatives, as well as how to build consensus to effectively achieve the agency's mission of fostering economic viability, environmental stewardship, and equity across DC.
Prior to joining the District government, Danielle worked in regulatory compliance and legal risk management for the Federal government at the U.S. Department of Veterans Affairs Center for Verification and Evaluation (CVE). In her role as an Evaluation Team Manager / Legal Analyst, Danielle managed team processes and monitored process leads in Evaluations to ensure efficient process execution and regulatory compliance. She also developed and administered appropriate legal/compliance policies and procedures, including drafting standard operating procedures (SOP), discussed emerging compliance issues with management and team members, and established and provided employee training on compliance related topics.
Danielle holds a Bachelor of Business Administration and a Juris Doctorate from Howard University and a Masters of Business Administration from Boston College. An avid athlete, Danielle was a member of Howard's NCAA Division I Women's Tennis Team. She currently resides in Maryland where she enjoys spending time with her family.