Dunbar High School Spotlight | By Simone Andrews, Senior Web Editor
To celebrate Black History, this month we are highlighting DGS-renovated and modernized buildings named after significant people and places in the District. Checkout some of the fun history facts about Dunbar High School!
Project Summary:
Paul Laurence Dunbar High School, which is named after the African American poet and playwright of the late 19th and early 20th centuries, is located at 101 N Street, NW in Ward 5. The Dunbar High School project included demolition of the existing 1977 high school and construction of a new, state of the art, LEED Platinum high school for 1,100 students. Building features now include photovoltaic panels ("PV", or solar), geothermal wells, rainwater cisterns, and extensive interior day lighting.
Learn more about DGS' recent construction project at Dunbar High School.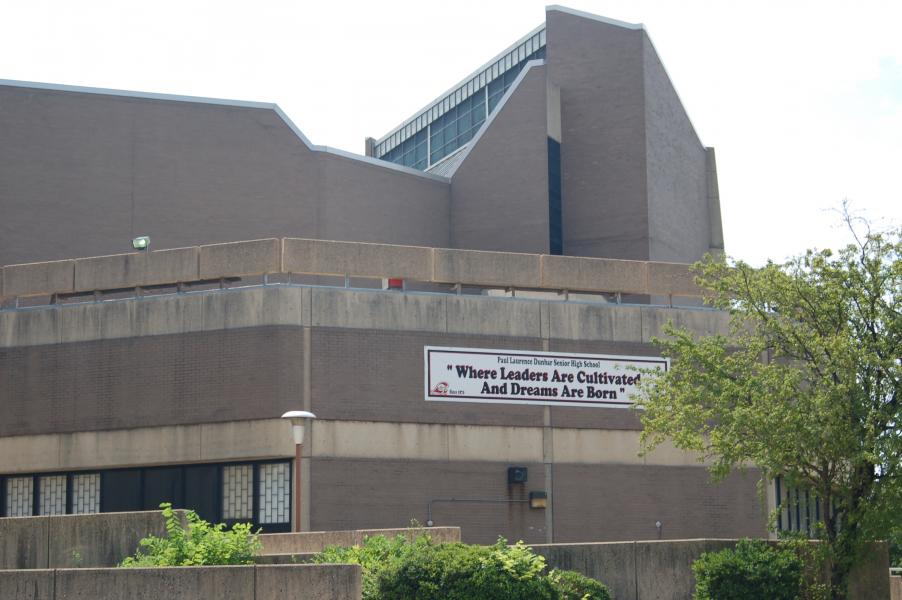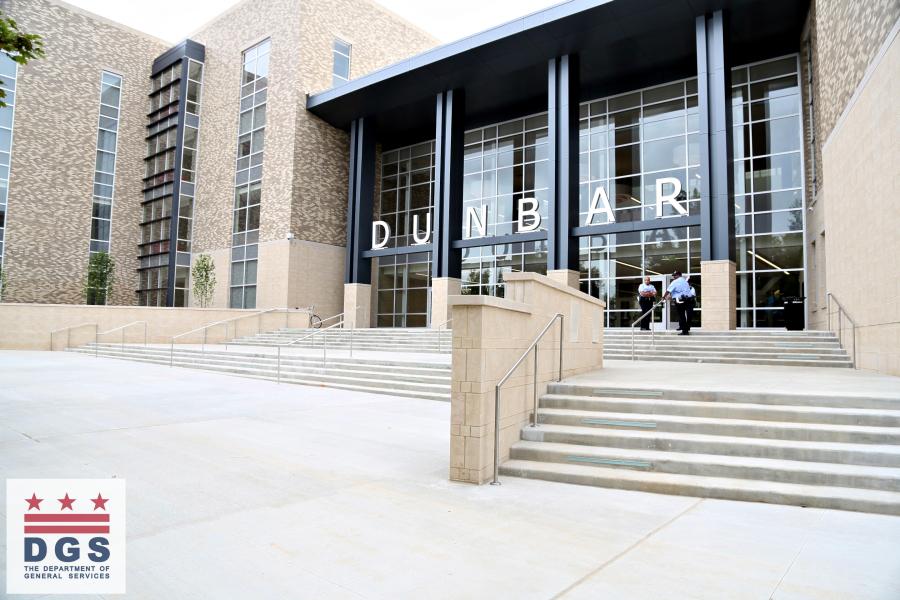 History of Dunbar High School:
Paul Laurence Dunbar High School formerly known as Preparatory High School for Colored Youth and M Street High School is known for its long history of notable graduates and the stellar academic achievements of its students. It is also known to be America's first public high school for African-Americans.
Dunbar High School began modernization in 2011. The project was completed in 2015 with the culmination of the field and stadium projects and the reopening of O Street, NW. Since its completion, Dunbar High School won the highest-scoring school in the world under USGBC's LEED for Schools-New Construction System.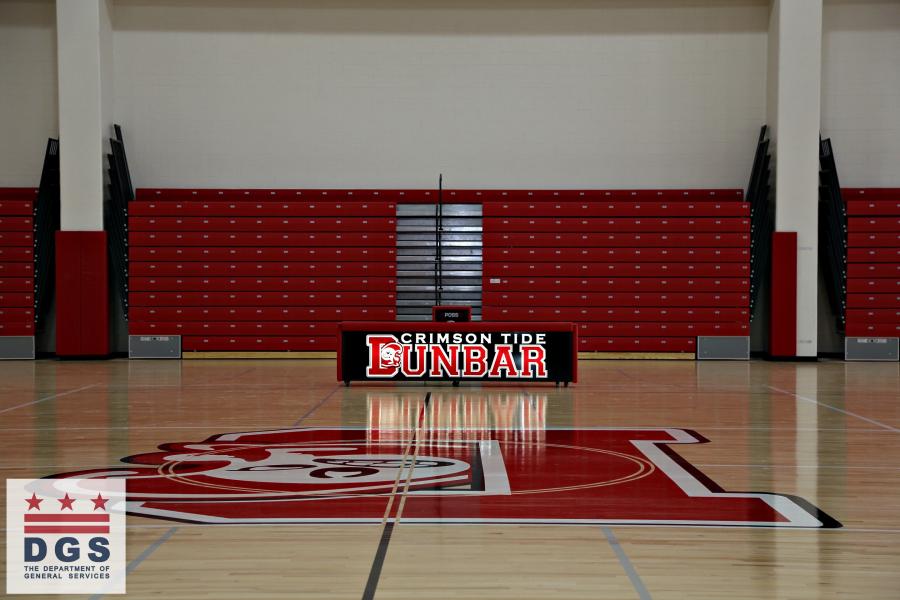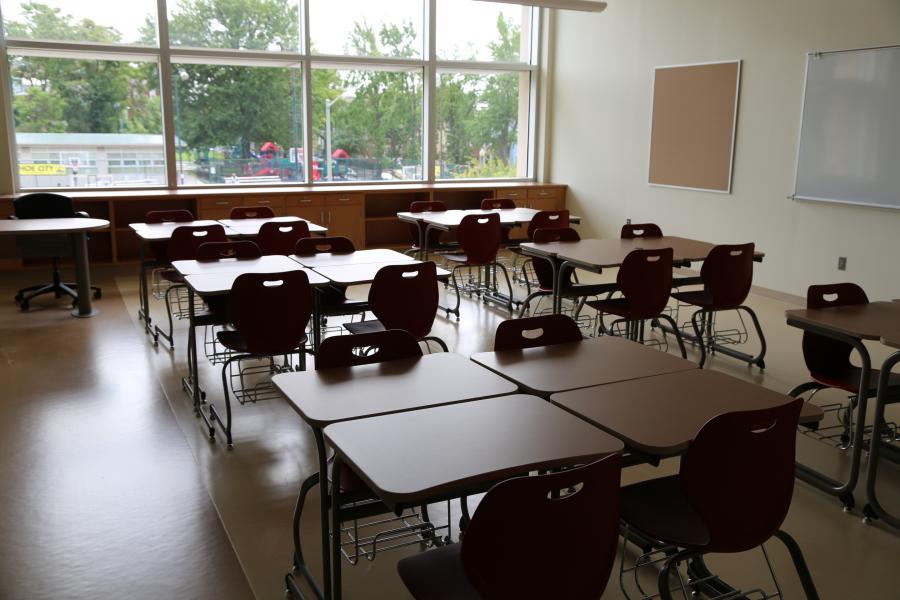 Fun Construction and design facts about Dunbar High School:
Dunbar has three different types of solar panels on the roof. A 482 kW PV system was provided through DC's first Power Purchase Agreement, which is just one part of the totalon-site power generation, accounting for 14% in electricity savings.
Dunbar's current Energy Star rating is 87, compared to the previous 1977 building's rating of 21. Annual reported energy costs compared between the two buildings have been reduced by over $300,000.
Dunbar has two 20, 000 gallon cisterns adjacent to the building and over 3,600sqft of bioswales along O Street. Rainwater harvested from the roof and site is filtered and reused for flushing toilets throughout the building.
Dunbar's water efficiency measures are saving 1,400,000 gallons of water a year.
Over 90% of Dunbar's classrooms enjoy natural lighting.
– U.S. Green Building Council National Capital Region
Notable Alumni:
Mary Church Terrell, suffragist and civil rights activist, as well as one of the first African-American women to earn a college degree.
Frank Coleman, professor of physics, founder of Omega Psi Phi Fraternity, Incorporated.
Kelly Miller, an African American mathematician, sociologist, essayist, newspaper columnist.
Vincent C. Gray, former chairman of the Council of the District of Columbia and mayor of Washington D.C.
Eleanor Holmes Norton, Delegate to Congress.
Robert C. Weaver, served as the first United States Secretary of Housing and Urban Development.
Charles R. Drew, discovered blood plasma and was the first black surgeon to serve as an examiner on the American Board of Surgery.
Vernon Davis, NFL tight end for the Denver Broncos.