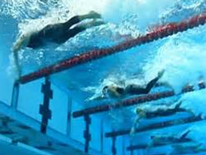 By James Partlow IV, DGS Digital & Social Media Strategist
This past winter was one of the longest winters in a long time, but luckily we have seen our way through it, thanks to our magnificent collaboration with District government agencies such as Department of Transportation and Department of Public Works to name a few. And I would be remise if I did not include all the amazing residents that tweeted, posted, called or emailed us about hazards/concerns in their neighborhoods. It is through great teamwork that we made it through as "One City."
But now that the winter cold is over… What's Next?!
Well… now that the climate is starting to warm we can enjoy many more of our DC Government managed Outdoor Facilities such as parks, all-new Play DC play spaces, and last but not least… Outdoor Swimming Pools.
Today, Mayor Vincent C. Gray announced the grand opening to the District's outdoor pool facilities with a commemorative jump into the Fort Stanton outdoor pool. The opening of the outdoor swimming pools is just the icing on the cake for this year's summer; seeing that many of our recently completed Play DC construction projects are already filling with people of all ages.
Pools are normally seen as the ideal place to stay cool during the summer for people of all ages, but sometimes not much free play for the tot ages. But no worries, many of the new Play DC play spaces also include spray parks, which are perfect for younger children that want to enjoy staying cool this summer too.
With all these amazing facilities available to residents, this summer is looking like it will be amazing!
This week, we had the opportunity to ride along with Councilmember Mary Cheh, Department of Parks and Recreations and our Facilities team to look at all the amazing swimming facilities that will be open to the public starting Memorial Day.
Our facilities team has the huge responsibility of maintaining the majority of DC Government facilities throughout the District so that residents can enjoy the beautiful amenities in their community every day. We took some pictures of some the outdoor swimming facilities that will be opening soon.
Take a look: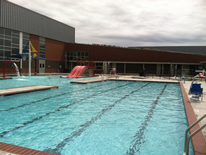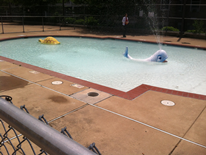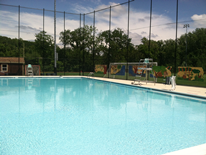 We are very thankful for all the hard work and dedication that our facilities team and sister agencies do every year to make sure that our facilities such as outdoor swimming facilities are ready for all by Memorial Day weekend.
So… Do Us A Favor This Summer & Enjoy Your Outdoor Community Amenities!!!
Find out where the closest Play DC Playground in your community is located.
What would you like to read about on the DGS Blog? Let us know.