DGS believes in promoting sustainability and conservation in all facets of its work in an effort to make the District a healthier, greener city. A selection of our diverse sustainability projects, which contribute to the realization of this vision, are showcased on this page.
Bike fix-it stations: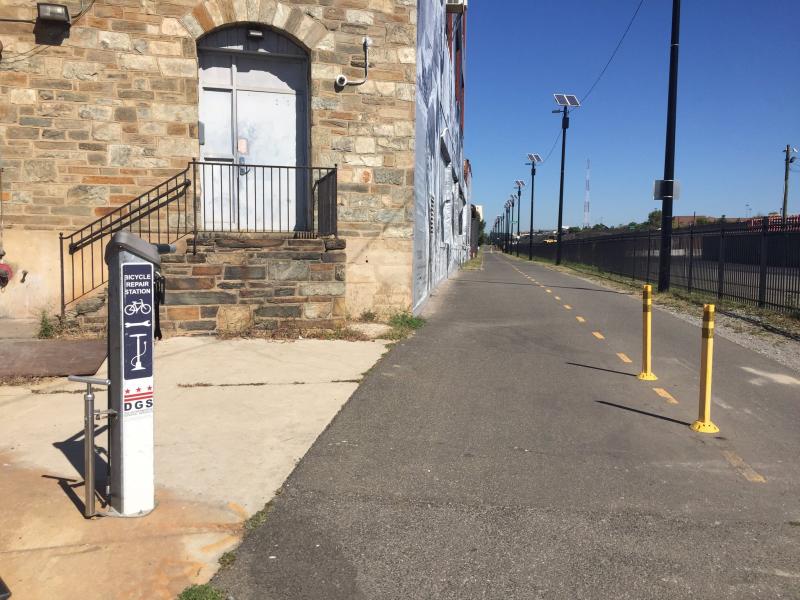 Because of our commitment at DGS to the development of a convenient, accessible, and resilient transportation system, we've installed 14 bike repair stations throughout all eight wards of the District. These stations are each equipped with eight retractable tools and an air pump, enabling quick bike fixes for the city's many cyclists. Thorough research was conducted and multiple professional experts were consulted to ensure that the placement of each station would be accessible, useful, and most needed. The stations are not intended to replace the function of bike shops, but rather work in conjunction with local businesses to provide easily accessible tools for quick fixes in areas that may not be close to many bike shops or areas that have yet to develop a strong biking support structure. To see where these stations have been installed and to find the one nearest to you, please see the interactive map below.
Outdoor Classrooms: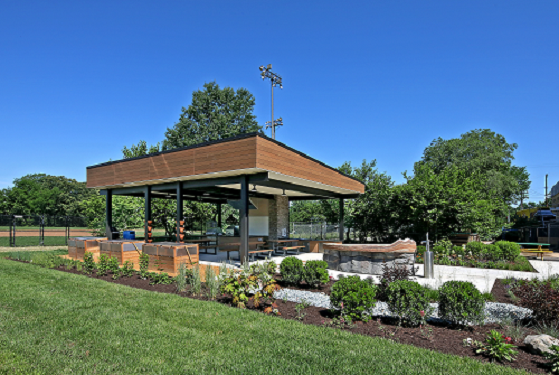 Photo courtesy of HRGM, builder
DGS-SE, with support from DGS-Capital Construction, the Office of the State Superintendent of Education (OSSE), and the DC Department of Energy and Environment (DOEE), is designing and overseeing the construction of groundbreaking outdoor classrooms DCPS schools. These classrooms will serve as venues for environmental and health education and will provide opportunities to learn about renewable energy, stormwater management, native planting, nutrition, and sustainable agriculture. As of 2018, outdoor classrooms have been constructed or are under construction at three DC public schools:
Leckie Elementary School
Hardy Elementary School
Tubman Elementary School