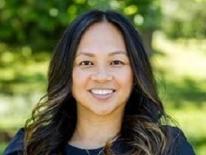 Danielle Meadors is the Deputy Chief Operating Officer (Deputy COO) for the Department of General Services. She serves as crucial support personnel to both the Agency Director and Chief Operating Officer. She is responsible for the day-to-day management and oversight of Human Resources, Communications, Legislative Affairs, Performance Management, CBE Compliance, Fleet & Logistics, and Special Projects.
Danielle has served in various capacities across the agency from Resource Allocations Analyst to Special Assistant to the COO, which has allowed her to build a unique understanding of the agency's budget, programs, and initiatives. Prior to joining the District government in 2016, Danielle worked in regulatory compliance and legal risk management for the Federal government.
Danielle earned a Bachelor of Business Administration and a Juris Doctorate from Howard University and a Master of Business Administration from Boston College.
Contact Email:[email protected]