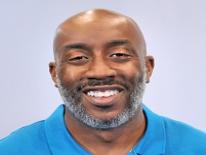 Shawn Winslow is a Human Resources Professional with over 13 years of experience with District of Columbia government. During his tenure with the District, Mr. Winslow has worked for numerous agencies where he gathered experience in the areas of Talent Acquisition, Compensation Analysis, Classification, Payroll, Benefits, and Federal Retirements of the Civil Services Retirement System. Mr. Winslow began his District service with the Office of Property Management as a Management Liaison Specialist. He then transitioned to the DC Department of Human Resources where he spent the next eight years building his skillset in Benefits, Retirement, Recruitment, and Position Management.
For the past three years, Mr. Winslow worked for DC Child and Family Services Agency, where he served as the HR Manager for Recruitment, Staffing, Benefits, Compensation and Classification. Handling all issues in a fast paced environment helped establish Mr. Winslow's philosophy of putting the 'human' in Human Resources; he believes in collaboration with all parties, and bringing people to the table in order to find solutions.
Prior to his tenure with the District, Mr. Winslow began his professional career in the Biotechnology sector with MedImmune, Incorporated. During that time, he spent five years in both manufacturing and quality assurance for the commercial product Synagis.
Shawn received his Bachelor of Science degree in Biology from Radford University in 2001.
Contact Email: [email protected]