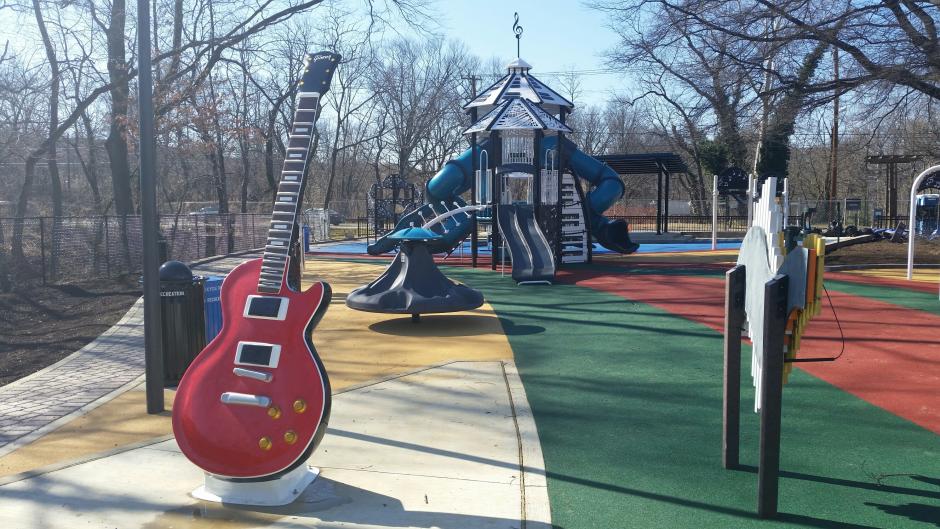 Marvin Gaye Recreation Center Spotlight | By Simone Andrews, Senior Web Editor
To celebrate Black History, this month we are highlighting DGS renovated and modernized buildings named after significant people and places in the district. Checkout some of the fun history facts about the Marvin Gaye Recreational Center!
Project Summary:
The Marvin Gaye Recreation Center, which is named after the famous musical talent is located at 6201 Bank Place, NE in Ward 7. The Marvin Gaye Recreation Center is a cottage-style recreation center. The Marvin Gaye site upgrades is a multi phase project. The first phase of the project included the recently constructed playground, which is designed in the shape of a piano and has a performance space. The playground also has equipment shaped as musical notes.
Phase two and three includes a full design and construction services; demolishing the existing recreation center (field house) and constructing a new recreation facility with improvements to the athletic fields and basketball courts. In addition, the project will re-activate the existing Marvin Gaye trail with signage, passive and active amenities.
DGS Project Manager: Cynthia McClendon
Phases 2 and 3: Recreation center and trail improvements
End Date: Phase 2 and 3 – Spring 2017
Phase 2 Architect: IStudios
Phase 2 General Contractor: MCN Build
Budget: $12.2 million
Status: Phase 1 - Complete Phase 2 and 3 - Design Phase
Learn more about DGS' recent construction project at the Marvin Gaye Recreation Center.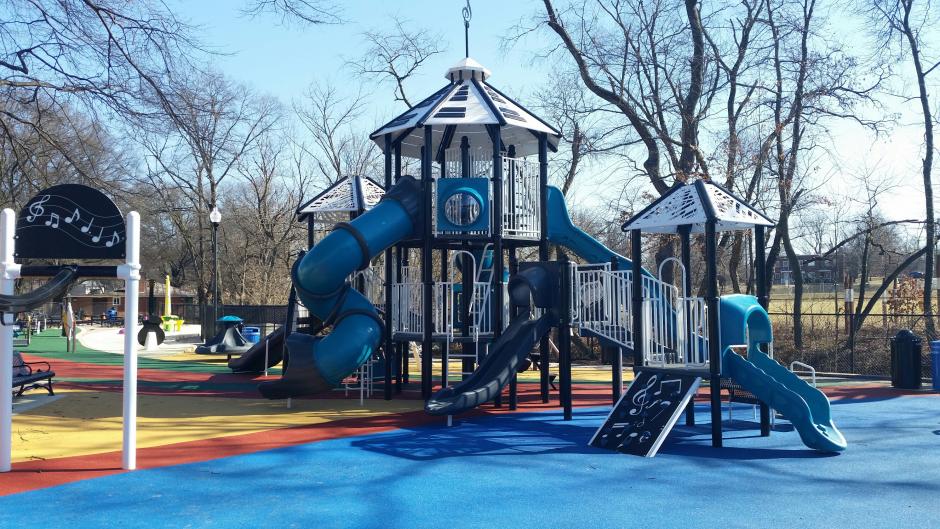 History of the Marvin Gaye Recreation Center:
"Marvin Gaye Park is a 1.6 mile-long area of Ward 7 in northeast Washington, DC. Formally called Watts Branch Park, the area was officially rededicated as Marvin Gaye Park on April 2, 2006, on what would have been the singer's 67th birthday. Marvin Gaye Recreation Center is the longest municipal park in Washington, D.C. and is undergoing the largest community park revitalization in DC history, led by the National Recreation and Park Association, Washington Parks & People, the DC government and local residents. The park includes the Watts Branch stream that flows from the Anacostia River into the park, as well as the broader community made up of distinct residential neighborhoods including Burrville, Lincoln Heights, Capitol Heights, Kenilworth and Deanwood."
– National Recreation and Park Association
Fun Facts about Marvin Gaye:
Marvin Gaye attended Cardozo High School in Washington D.C. His musical talents started to show at a very young age when he began singing in church at the age of four. During his high school years, Gaye also joined various vocal groups.
Marvin Gaye was also nicknamed the Prince of Soul. He successfully produced and sold a range of different genres of music including soul, R&B, funk, jazz, pop and blues.
Marvin Gaye died on April 1, 1984, one day before his birthday.