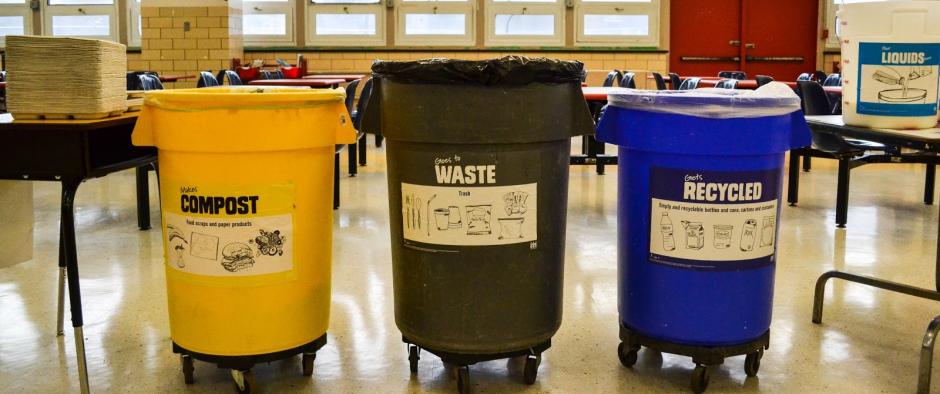 Organics Recycling Program
The DCPS Recycles! program allows all DCPS schools the opportunity to opt in to organics recycling. The program follows national best practices for sorting food scraps and soiled paper waste in school cafeterias and kitchens. In SY16-17, 61 schools have opted in to organics recycling. In SY15-16, more than 30 schools across all 8 wards implemented high quality organics recycling programs, providing replicable models for all schools to follow.
In FY15, DCPS diverted 252 tons of organic waste from incinerators or landfills. The organic waste from DCPS is sent to Western Branch Composting Facility in Upper Marlboro, MD where it is turned into the LeafGro Gold compost product, sold locally at retail stores such as Home Depot.
Check out pictures of the composting facility!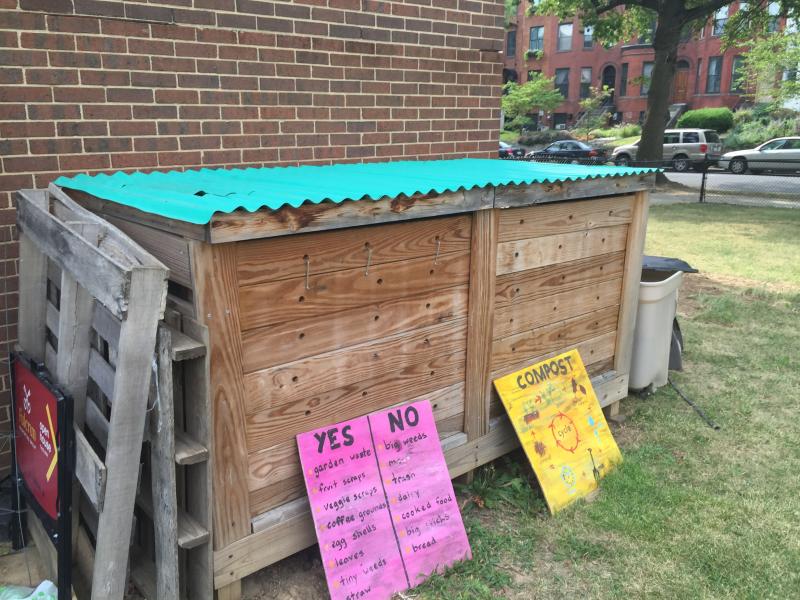 On-Site Composting
Eleven DCPS schools have on-site compost bins, which serve as educational tools to demonstrate composting to students. Many schools also have classroom worm bins to educate students about composting. Start a classroom worm bin using DPR's Classroom Worm Bin How-To Guide.
Check out the DCPS Recycles! Organics Recycling Potential Map for SY16-17 to see which schools are participating in the organics program and have on-site compost bins.