Last Date:
Building:
Marvin Gaye Recration Center and Park
Details: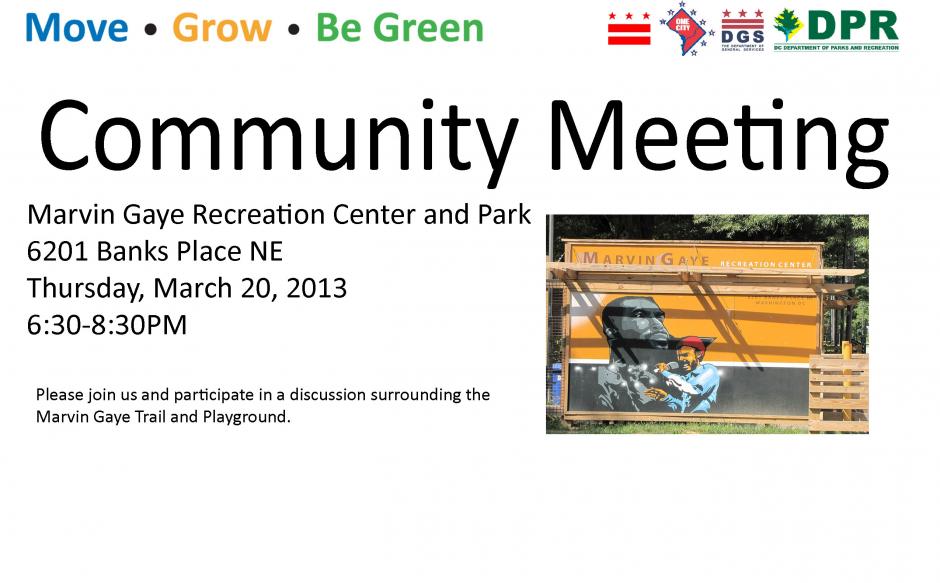 Dear Marvin Gaye Community,
Please join the Department of General Services (DGS) and The Department of Parks and Recreation (DPR) for a community meeting to discuss the Master Plan for Marvin Gaye Recreation Center and Park. The meeting is scheduled for 6:30 pm - March 20th at the Marvin Gaye Community Center.
Attached is a flyer with more details about the meeting. Please be prepared to bring your ideas for developing the Marvin Gaye Trail and New Playground. Please share the attached flyer with your neighbors and anyone that you feel would be interested in attending the meeting and providing their input on the design.
We look forward to see you at the meeting and continuing the dialogue with the community on this project.