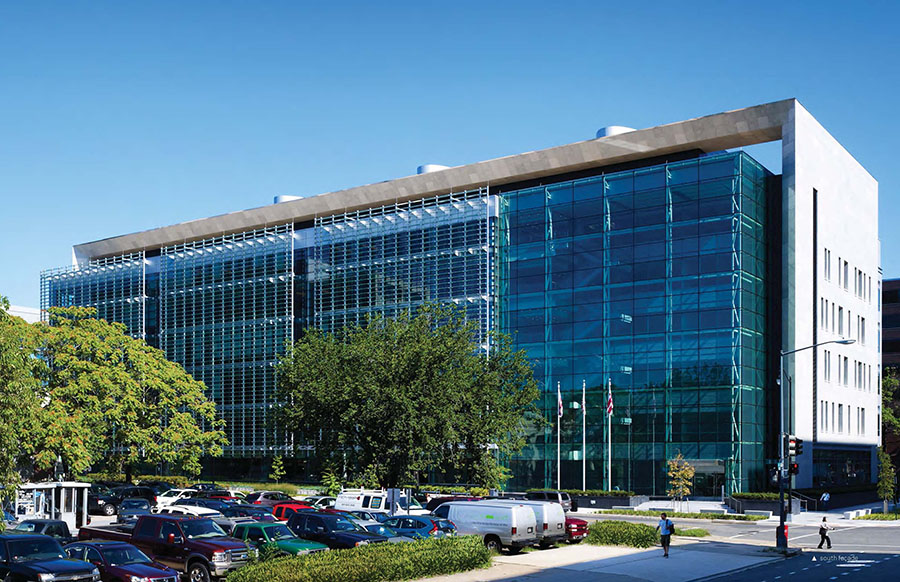 The Consolidated Forensic Laboratory (CFL) is a 351,000-square-foot new building consolidating the city's public safety forensic science and public health efforts into a single world-class, state-of-the-art facility. It will play a vital role in advancing and improving public safety support, homeland security, crime investigation capabilities, and public health and science in the District.
See what the professional community is saying about DC's Consolidated Forensic Laboratory.
---
*For the web based magazines, the page numbers shown below are accurate for the magazine shown in the viewer, not the viewer itself. The viewer might be a page or two off.
---
Inside One City...Conversations with Mayor Vincent C. Gray "DC's Consolidated Forensic Laboratory" (Video)
http://oct.dc.gov/services/on_demand_video/channel16/4280.asx
Architect DC, pages 14-15
http://flipbook.hbp.com/winter2012/
The Strategize Magazine, pages 64-65
http://www.strategizemagazine.com/issues/winter2012/
Architect Magazine website
http://www.architectmagazine.com/governmental-projects/mayor-gray-cuts-ribbon-for-hok--designed-cfl.aspx
Architect Magazine, pages 54-55
http://d27vj430nutdmd.cloudfront.net/11050/138100/138100.1.pdf
AIA DC image PDF
http://aiadc.com/sites/default/files/architecture.merit.DC%20Lab.Arch62.pdf