Hanlon previously served as Interim Director of DGS.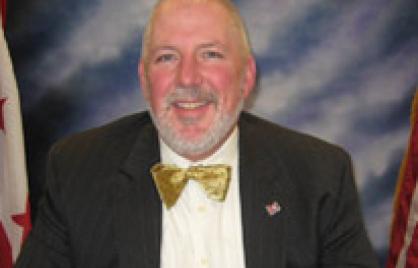 Media Contacts
(Washington DC) – The District Department of General Services (DGS) announced the commencement of Brian J. Hanlon's tour of duty as Acting Director of DGS. Since May of 2008, Mr. Hanlon has served the Department of Real Estate Services as an Executive Program Manager and was later tapped to lead the Department of General Services as its Interim Director. Prior to his career with the District, Mr. Hanlon's career includes nearly 25 years of project management; real estate development; and architecture in both the public and private sectors.
"I am extremely excited and humbled by my appointment as Interim Director," said Mr. Hanlon. "I hope to continue the excellent work underway at DGS and look to lead it to new levels of success in the coming years."
Mr. Hanlon was the principal author of the District's Workplace Design Guidelines. The Guidelines provide a toolkit for creating a high performance workplace to improve operational efficiency and reduce costs.
His depth of knowledge of planning, design through construction implementation, expertise in financial analysis, business planning, and strategic analysis will be a valuable asset to the agency.