Thursday, September 19, 2013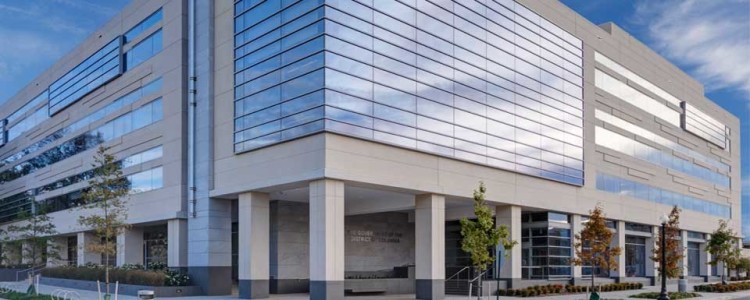 FOR IMMEDIATE RELEASE: September 19, 2013
CONTACT: Kenneth Diggs (DGS) 202.580.9361; [email protected]
(Washington D.C.) - The Department of General Services' 200 I Street receives "Placemaking Award" from the Commercial Real Estate Women (CREW) organization at last night's 2013 CREW Awards.
This award recognizes a company or project team for a development or project with the emphasis to be on significant involvement by a CREW DC member (although team can include non-members as well).
The 200 I Street project was the redevelopment of the long vacant Washington Star printing plant at 200 I Street, SE, formerly known as 225 Virginia Avenue, SE, as tenant space for various District agencies.
In a bold move, the building was purchased by the District in 2009. Stonebridge Carras redeveloped the property through a lease-leaseback transaction, saving District taxpayers more than $60 million over the previous arrangement and providing the District with unencumbered ownership of the facility at the end of a 20-year lease.
The 200 I Street project, a landmark redevelopment the long vacant former Washington Star printing plant, resulted in one of the District's first-ever 'Double' LEED Platinum buildings. The U.S. Green Building Council awarded the 200 I Street, SE LEED Platinum Certification for both the interior and base building, earning the extremely rare 'double platinum' distinction that indicates the facility meets the highest standards for green building and environmentally friendly operation.
For more information on the Department of General Services, please visit www.dgs.dc.gov.
The Department of General Services (DGS)
The mission of the Department of General Services (DGS) is to elevate the quality of life for the District with superior construction, first-rate maintenance and expert real estate management. By building and maintaining safe and green state-of-the-art facilities which foster economic growth and elevate educational environments, our trusted and skillful employees create modern and vibrant communities across all of the District of Columbia.
###
Follow DGS on Facebook and Twitter!
Follow DGS on Twitter at http://www.twitter.com/DCDGS and on Facebook at http://www.facebook.com/DCDGS.