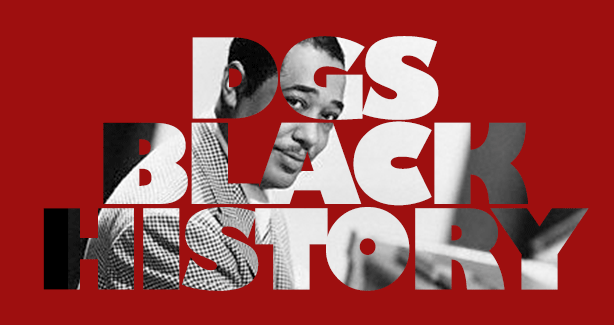 Duke Ellington School of the Arts Spotlight | By James Partlow IV, Digital & Social Media Strategist
In celebration of Black History Month, we are spotlighting recent Department of General Services (DGS) construction projects that are named after significant Black History People & Places in the District of Columbia, our nation. The first project that we will highlight is the Duke Ellington School of the Arts in Ward 2.
Project Overview
The Duke Ellington School of the Arts is the only high school in the District of Columbia that combines a full college preparatory curriculum with intensive pre-professional arts training. With the support of its partners, Ellington serves diverse and talented students from all wards of the city.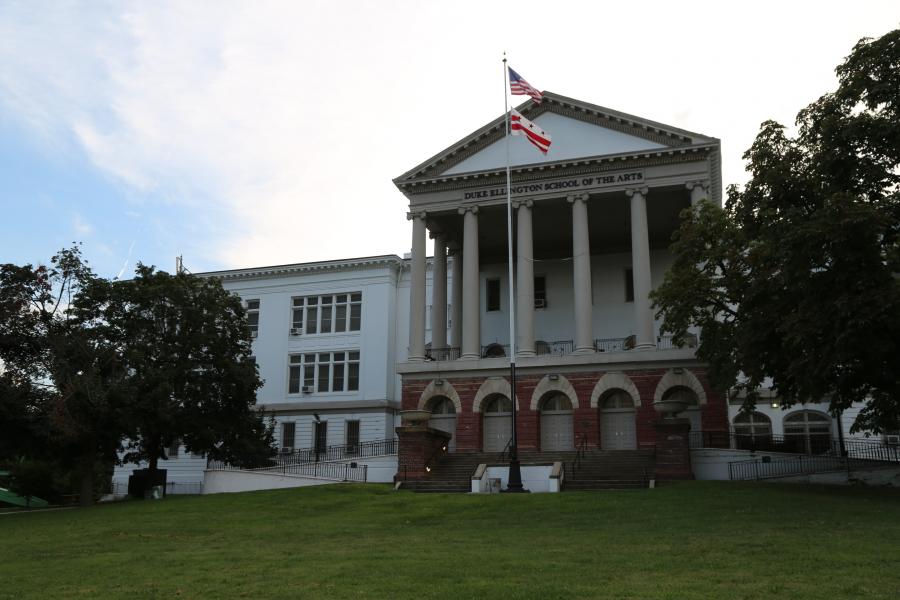 Students are admitted through an audition and interview process into one of eight majors:
Dance
Instrumental Music
Literary Media and Communications
Museum Studies
Technical Design and Production
Theater
Visual Arts
Vocal Music
Students perform and exhibit their work at the Kennedy Center, the White House and national and international events.
The grand Classical Revival building on 35th Street in Georgetown's Burleith neighborhood was completed in 1898. The building was designed and built for Western High School, and was one of the first public academic buildings in the district dedicated specifically to high school education. Over the last century additions have been added to accommodate the growing needs of the school. Today, however, the building no longer adequately provides for the needs of Duke Ellington's dynamic arts program and an architectural/engineering team will be required to provide the design for the renovation and expansion of the existing historic school.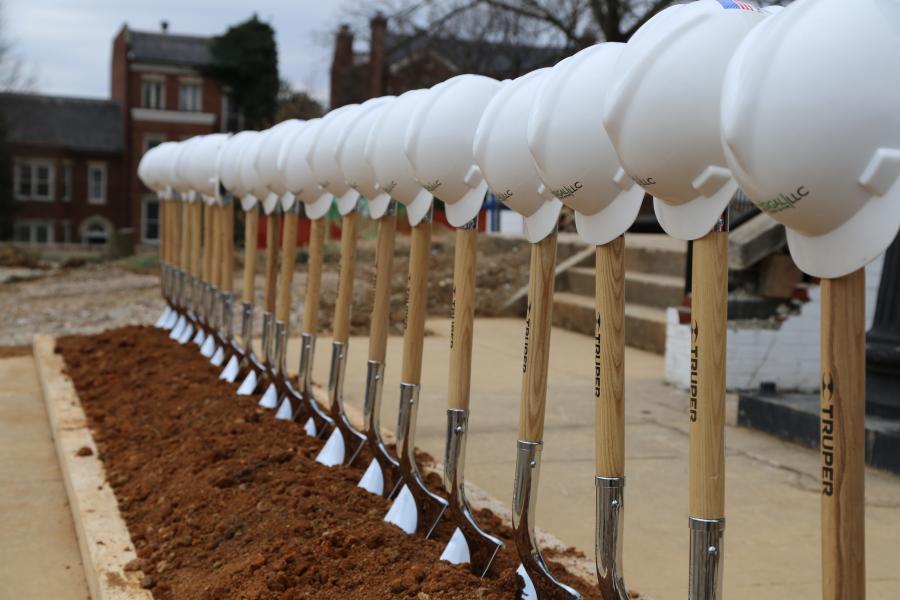 It is envisioned that new space will need to be added as an "in-fill" addition in order to fully meet programmatic requirements, creating a total of approx. 258,072 sq-ft.
The renovated facility will continue to serve as a magnet school for the performing arts, including a projected 10% growth.
This solicitation was made possible through a design competition held to seek firms that exhibit design excellence and that are capable of transforming the school building into an iconic, 21st century, world-class, arts facility that the school envisions, while respecting the historic character and integrity of the existing building.
Project Details
Duke Ellington School of the Arts Modernization Project
Overall Project Budget: $172M
LEED/Sustainable Design Initiatives: The project goal is to be LEED Silver or better
Architects: LBA/CGS, J.V.
Design-Build Team: GCS-Sigal, LLC
Project Status: Demo and design
Ground Breaking:December 19, 2014
Project Completion: June 2017
To learn more about DGS' recent construction project at the Duke Ellington School of the Arts.
Notable Alumni
Dave Chappelle, comedian
Ruth Chew, author
Michaela Angela Davis, Essence magazine Executive Fashion & Beauty Editor, writer, author, commentator, and speaker
Matthew Dickens, actor/singer/dancer and writer/producer/director
Barbara J. Fields, historian
Johnny Gill, R&B singer
Denyce Graves, opera singer
Corey Hawkins, Actor, opera singer
Simbi Khali, actress
Meshell Ndegeocello, bassist, singer
Serena Reeder, Actress
Wallace Roney, jazz trumpeter
Gregory Charles Royal, jazz trombonist, playwright
Lamman Rucker, actor
Tony Terry, singer
Mary Timony, musician
Marja Vallila, sculptor
Samira Wiley, Actress
Rosalyn Coleman Williams, actor
To learn more about DGS' recent construction project at the Duke Ellington School of the Arts.