The Department of General Services (DGS) serves as the implementing construction agency for our partners at DC Public Schools (DCPS). DCPS is the lead agency on communicating with teachers, parents, students and community on modernization projects. Please see below the link with updated information to DCPS' modernization project.
Active School Projects
Bancroft Elementary School (Ward 1)
The project will make various buildings on campus more operationally and administratively unified. Existing buildings that are not demolished will be renovated.
Duke Ellington School of the Arts
(Ward 2)
The project includes creation of approximately 258,072 sq-ft of new space, including multiple, unique, performance venues.
Ron Brown College Preparatory High School
(Ward 7)
Ron Brown College Preparatory High School will be a newly renovated school in the existing Ron Brown Middle School.

Garrison Elementary School
(Ward 2)
Modernization and expansion of the existing historic school will provide a learning environment that is safe and accessible for students in preschool to grade 5.

Hyde-Addison Elementary School
(Ward 2)
The project consists of creating an an addition including approx. 9,500 sq-ft of additional space, as well as a Phase-1 modernization of the existing school.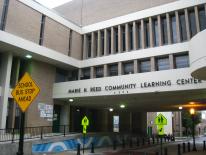 Marie Reed Elementary School
(Ward 1)
The modernization of Marie Reed intends to renovate the existing spaces or build a new school to accommodate not only the needs of its elementary school students, but the needs of the community for years to come.

Maury Elementary School
(Ward 6)
Construction of an addition. Currently, the team is conducting a feasibility study to plan for the addition and develop accurate budget estimates.

Murch Elementary School (Ward 3)
The modernization of Murch includes
the renovation of the existing school building while also providing adequate cafeteria, gym, and media space to support the current academic program.

Payne Elementary School
(Ward 6)
This phase-1 will include the modernizatioin of the following spaces: west building, central building, and the east building 3rd floor structural retrofit.

Powell Elementary School
(Ward 4)
The modernization includes the renovation of one of the two existing school buildings (39,995 sq-ft).

Van Ness Elementary School
(Ward 6)
The DGS modernization project is designed to reopen Van Ness as an early learning center.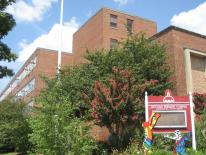 Watkins Elementary School (Ward 6)
The building will meet or exceed sustainability guidlines for LEED Gold and be an asset to the neighborhood.
Completed School Projects