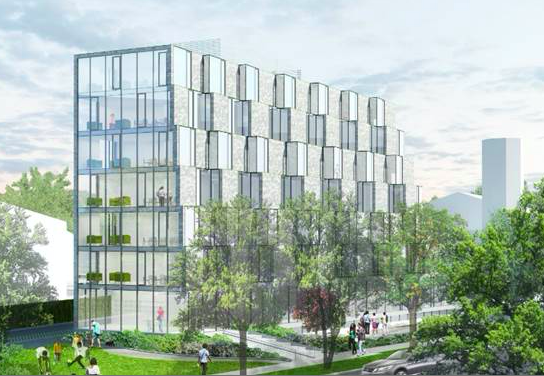 Project Description:
(The Aya - Ward 6 Short Term Family Housing Facility)
This project involves the construction of a new, iconic, 53,000 square foot residential building in Ward 6. The 7-story building will house 7-10 residential units per floor with a total of 50 Short Term Family Housing (STFH) units. A second phase of this project will include the interior design and buildout of space for the new home of the Southwest Unity Health Center.
Project Details:
Location: 850 Delaware Ave SW
Name of the Architect: Leo Daly / Studio Twenty Seven Architecture
Name of the General Contractor: Blue Skye Construction
DGS Project Manager: Darrell Hardie
Project Status: Construction
Construction Start Date: November 2017
Project Completion Date : STFH Facility : March 2020; Unity Health Center Facility : October 2020
Good Neighbor Agreement: Pending. Draft finalized; to be fully executed prior to building opening.
Add Please direct all inquiries to: [email protected]
Construction Updates and Other Related Information:
2020
2019
2018