Last Date:
Location:
Ferebee Hope Recreation Center, 3999 8th Street, SE
Details: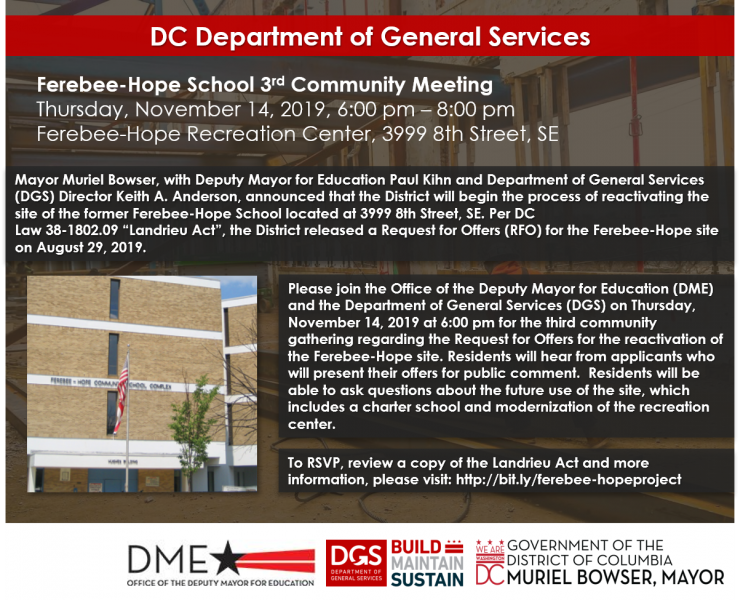 Mayor Muriel Bowser, with Deputy Mayor for Education Paul Kihn and Department of General Services (DGS) Director Keith A. Anderson, announced that the District will begin the process of reactivating the site of the former Ferebee-Hope School located at 3999 8th Street, SE. Per the DC Law 38-1802.09 "Landrieu Act" , the District will release a Request for Offers (RFO) for the vacant Ferebee-Hope School.
Please join the Office of the Deputy Mayor for Education (DME) and the Department of General Services (DGS) on Thursday, August 8, 2019 at 6:00 pm to share your ideas and engage with fellow residents on the future uses of the Ferebee-Hope site, including a charter school and modernization of the recreation center. Please see the Link for Eventbrite.
For more information please visit : https://dgs.dc.gov/event/ferebee-hope-school-project