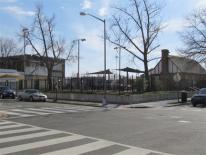 Project Overview
The Park View Field House is located on the site Park View Recreation Center, 696 Otis Place, NW, Washington, DC 20010. The Field House was constructed in 1932 and is a one and a half story Colonial Revival style building. The scope of work includes the following:
Remove existing asphalt shingles and replace with composite slate roof – color is midnight gray/charcoal blend.
Replace gutters and downspouts
Hazardous abatement to be performed of interior prior to demolition.
Repair exterior brick mortar as required
Remove existing porch enclosure and reconstruct porch as originally built.
Exterior doors and frames to be replaced and restored to historic record.
Exterior windows to be replaced to match historic record.
Exterior to be painted.
Existing ramp to be removed and replaced with ADA accessible ramp.
Existing restroom to be reconfigured with ADA layout with new lighting and plumbing fixtures.
Existing painted stairs to be stripped, repaired and stained to restore to original condition.
Newly configured reception area to receive kitchenette casework cabinets.
Attic and above area adjacent to stairs will have all existing plaster removed and replaced with new drywall.
Attic and above area adjacent to stairs to receive new lighting.
All interior to be painted.
Electrical switches, power outlets and cover plates to be replaced.
New smoke detectors to be installed.
Project Details
Park View Field House Recreation Center Project
Location: 693 Otis Place, NW
Ward: 1
Construction Agency: DGS
Start Date: April 2015
End Date: Summer 2015
DPR Project Manager: Brent Sisco
DGS Project Manager: E. Jeff Licklider
General Contractor: Kadcon
Architects: Quinn Evans Architects
Budget: $500,000
Status: Construction Complete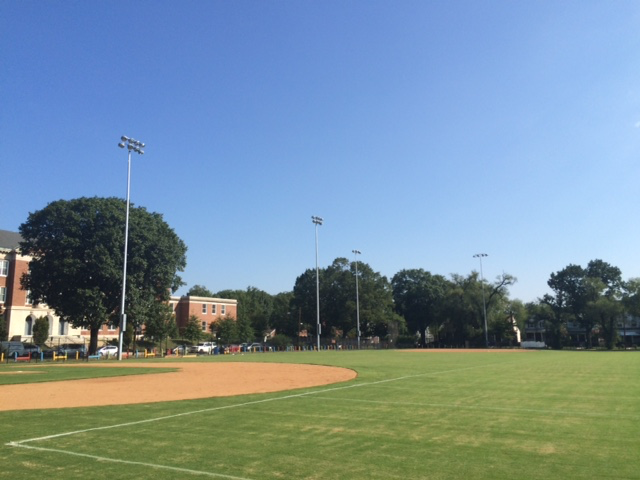 Renovated Field House