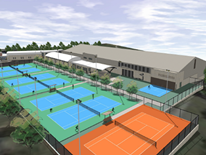 Project Overview
DPR's primary tennis facility is the Southeast Tennis and Learning Center (SETLC). Renovation and modernization is planned.
Current facilities:
Computer Lab
Kitchen
Library
Locker Rooms
Multipurpose Room
Tennis Court
Project Details
Southeast Tennis and Learning Center Project
Location: 701 Mississippi Avenue, SE
Ward: 8
Architect: Moody-Nolan
Builder: Turner Construction
LEED Goal: Silver
Status: In-progress
Budget: $18 Million
DPR Project Manager: Ella Faulkner
DGS Project Manager: Shilpa Khatri
Note: More information will be posted as it becomes available.
Join Serena and Venus Williams at SETLC's Renovation Celebration on November 7, 2014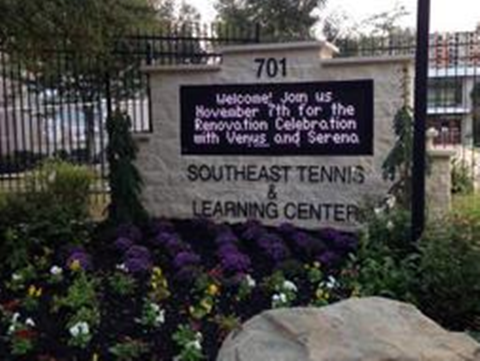 Featured Presentation
Southeast Tennis and Learning Center (SETLC) Community Meeting No. 3 Presentation June 30, 2014
Related Information