The District is committed to achieving success by delivering capital construction projects on-time and on-budget.
To view projects that have been completed by the DC Department of General Services, please click here
DPR Park and Recreation Center Projects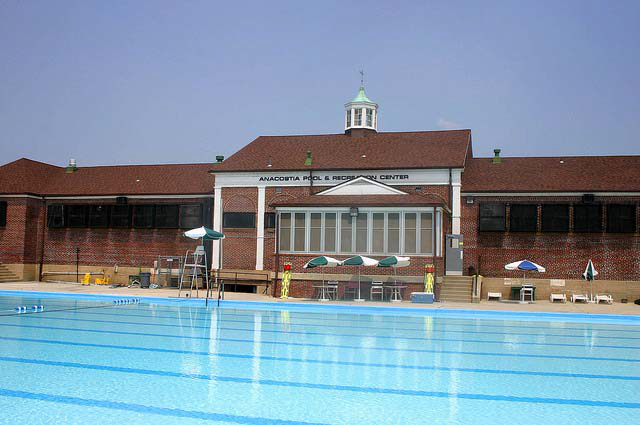 ADA Upgrades and renovation to the Anacostia Recreation Center to include staff office upgrades, fitness rooms, mechanical systems, ventilated storage areas in the basement, and winterization of the basement and pool house areas.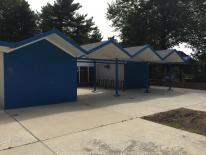 Arboretum Community Center
Department of General Services (DGS) in partnership with The Department of Parks and Recreation (DPR) will work with community to design and construct a new community center and exterior amenities.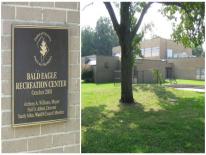 The Department of General Services, in conjunction with the Office of Disability Rights (ODR), will be performing American with Disability Acts (ADA) modifications to various Department of Parks and Recreation (DPR) field house/recreational facilities, including Bald Eagle.
Department of General Services (DGS) in partnership with the Department of Parks and Recreation (DPR) will work with the community to develop a scope of work to renovate the existing Bennning Park Recreation Center. Renovations may include but not be limited to ADA enhancements, interior and exterior site enhancements.
The recreation center and facilities will be modernized and made ADA accessible.
Exterior building improvements to include repair exterior building prior to paint prep, minor soffit repair, power wash exterior, paint exterior, Install 7 exterior windows in existing masonry walls, replace all exterior doors with security glazing. Interior Building improvements include: Renovate existing restrooms for ADA compliance, install new flooring, paint interior, renovate kitchen, combine existing offices to create small community room.
The triangle park located at 14th, Brentwood and Rhode Island Avenue, NE is approximately 15,000 SF in size and contains a bus stop, several large deciduous trees and crape myrtles and utility poles
Potential improvements include – new LEED Gold Certified Recreation Center with rooftop urban farm, new multi-purpose athletic field, new outdoor athletic courts, new playground spaces, fencing, erosion control management, urban forest renewal, landscaping and other site improvements based on community input.
The project will include design and construction including, but notlimited to, new improved ADA pathways, new Children Garden, Renovated Fountain, new pavilion and new landscaping and improved stromwater management.
Lincoln Park and Theodore Hagans Cultural Center are located in Ward 5, north of New York Avenue and South Dakota Avenue intersection. The small, 6500 SF facility was built in 1978 and no longer meets the needs of Lincoln's ever-expanding community.
This will be a multi-year effort to build a new arena, in what is fast becoming a busy sports complex in SE Washington. Two rinks will be modernized, along with other amenities.
McMillan Stabilization and Restoration Project (Ward 5)
Construction of a new ~17,500 SF community center, park and playground on the 6.2-acre Parcel 6 (South parcel) of the historic McMillan Slow Sand Filtration Site.
The Rita Bright Family & Youth Center is a former Boys and Girls Club located at 14th and Chapin St NW. It is managed by Latin American Youth Center and features multipurpose rooms, classrooms, a kitchen, a fitness room, and a gymnasium.
The parcel located at 19th and Lamont Street, NW is approximately 6,800 SF in size and is suffering from storm water erosion issues related to the steep slope of the site.
Develop a program of requirements for re-development and expansion of the existing community center.